News & Highlights
Dr. Choi and Colleagues Uncover New Pathway for Targeting Novel Therapies for the Treatment of COPD: Groundbreaking Paper Published in Journal of Clinical Investigation
Dr. Augustine M.K. Choi, the Sanford I. Weill Chairman of the Weill Department of Medicine, and his laboratory have published findings in the Journal of Clinical Investigation that suggest a new pathway for targeting novel therapies for the treatment of COPD. Read More
Dr. Downs and Colleagues Publish Paper in Academic Medicine on Promoting Women in Global Health
Dr. Jennifer Downs, Assistant Professor of Medicine in the Division of Infectious Diseases, is first author on a paper published in Academic Medicine (August 2014), entitled "Increasing Women in Leadership in Global Health."
Read More
Weill Cornell Department of Medicine's Employee Recognition Program: Four Superstars Announced
The Employee Recognition Review Committee (R3) of the Joan and Sanford I. Weill Department of Medicine completed its bimonthly review of all nominees and four superstar winners were announced: Ashley Miltenberger, Research Coordinator (Infectious Diseases), Sloane Carrico, Senior Medical Secretary (Hematology/Medical Oncology), Tony Nepomuceno, Patient Coordinator (Endocrinology, Diabetes and Metabolism/Weight Management and Metabolic Research Center), and Nadine Sylvain, Payroll Manager (Weill Department of Medicine Administration).
Read More
Basic Immunology for Physicians Course
Please mark your calendars for the Basic Immunology Series scheduled September 2014 as a part of the Weill Department of Medicine's Continuing Medical Education offerings. This course, directed by Dr. Howard Goldin and Dr. Lia Logio, will be taught by expert faculty members of WCMC to provide medical knowledge and scientific skills within the field of immunology that are necessary to care for patients.
Read More
New Function of a Well-known Enzyme Linked to Virulence of TB Bacterium: Dr. Rhee and Colleagues Publish Findings in Nature Communications
Dr. Kyu Rhee, Associate Professor of Medicine, Division of Infectious Diseases, and colleagues have uncovered a link between the function of a well-known enzyme and the virulence of the TB bacterium. Their findings are helping to uncover why the TB bacterium is naturally resistant to antibiotic treatment, and they suggest a strategy that could make new and existing drugs more powerful in treating TB. TB is the world's leading bacterial cause of death.
Read the Weill Cornell Press Release
Vascular Bed to Bedside: Engineered Blood Cells Could Cure Diseases
In an advance that could eventually offer patients with blood disorders curative therapies derived from their own cells, researchers at the Ansary Stem Cell Institute, WCMC, have been able to directly reprogram vascular cells to long-lasting blood cells that resemble bone marrow stem cells capable of forming the various components of blood necessary for life. Dr. Shahin Rafii is a Professor of Medicine and the Director of the Ansary Stem Cell Institute.
Read More
A Record Number of Superstars Selected in the Weill Department of Medicine
The Employee Recognition Review Committee (R3) of the Joan and Sanford I. Weill Department of Medicine completed its bimonthly review of all nominees and a record four superstar winners were announced, two from the Division of Hematology and Medical Oncology ( Jessica Martinez, Senior Medical Secretary and Virginia Hernandez, Senior Clinical Technician), as well as Ericka Fong, Financial Coordinator (Division of Hospital Medicine) and Donna Chambers, Credentialing Specialist (Division of Education). Jessica Martinez, who works with several physicians covering 10 exams rooms, was noted for her management skills; supervisors said: "Her pleasant personality goes a long way in bringing comfort to our patients with cancer."
Read More about our Star Performers
Dr. Murray's Investigation Leads to FDA Approval of First Effective Oral Agent for Leishmaniasis
Dr. Henry W. Murray, Arthur R. Ashe Professor of Medicine (and former Chief of the Division of Infectious Diseases), has been working on leishmaniasis, in the laboratory and clinically, for nearly 35 years. For 15 years he carried out clinical treatment trials research in visceral leishmaniasis ("kala-azar") India. The drug he and colleagues in India introduced and tested in the treatment of kala-azar, miltefosine, has been approved by the FDA as the first effective oral agent for leishmaniasis (visceral, cutaneous and mucosal infection). Says Dr. Murray, "It is a good day when one sees a drug one introduces advance to FDA approval and is being used to treat children and adults throughout the world."
Click for FDA Press Release
Dr. Martinez and Colleagues Discover No Benefit from NAC in Treating Deadly Lung Disease: Paper Published in The New England Journal of Medicine
Dr. Fernando Martinez, the newly appointed Executive Vice Chair of Medicine, Weill Cornell Department of Medicine, has published new findings in The New England Journal of Medicine on NAC (or N-acetylcysteine), a widely used antioxidant for treating deadly lung disease. Along with senior author, Dr. Ganesh Raghu, and other colleagues, the 264-patient study determined that there is no evidence that NAC slowed the progression of IPF (idiopathic pulmonary fibrosis) or improved lung function. Click for WCMC Press Release
Dr. Horowitz Provides "Hands-on" Life-Saving Information on NY1 TV: Check, Call, Compress!
Dr. James M. Horowitz, Division of Cardiology, appeared on NY1 to explain the importance of learning the "Hands-Only" approach that can help people to survive a cardiac arrest. The three keys: Check, Call, Compress! For anyone who wants to learn this life-saving information, please visit the NY1 video below. The segment includes a daughter speaking about how her father was saved by a fireman during a cardiac arrest, prompting her to joining the class to learn the "Hands-Only" approach.
Click for Dr. Horowitz on NY1 TV
Suthanthiran Lab Discovery Selected as One of Top 10 Clinical Research Achievements in U.S.
The Suthanthiran Laboratory's innovative discovery to determine acute rejection in the kidney transplant (by measuring three genes in the urine), and ultimately reducing the need of a kidney transplant biopsy, was selected as one of Top 10 Outstanding Clinical Research Achievements in the U.S. by the Clinical Research Forum. Read More
Andrew I. Schafer, MD Distinguished Lecture in Hematological Malignancies Established: First Lecture May 15
Dr. Augustine M.K. Choi, Sanford I. Weill Chairman of Medicine, hosted an Andrew I. Schafer, MD, Symposium on April 29, 2014. A new lecture series in Dr. Schafer's honor begins on May 15. Read More
Weill Cornell Names Its Department of Medicine for Joan and Sanford I. Weill & Two New Endowed Chairs Established
Weill Cornell Medical College has named its department of medicine the Joan and Sanford I. Weill Department of Medicine. The naming is in recognition of the Weills' recent $100 million gift – which also established the Joan and Sanford I. Weill Center for Metabolic Health – and honors the couple's longstanding dedication to the medical college. Additionally, two new endowed chairs have been established: Dr. Augustine M.K. Choi has been named the Sanford I. Weill Chairman of the Department of Medicine and Dr. Louis Aronne has been named the Sanford I. Weill Professor of Metabolic Research. Click for Weill Cornell Press Release
Dr. Wolk Interviewed on Appropriate Use of Tests for Stable Coronary Artery Disease
Dr. Michael J. Wolk, Clinical Professor of Medicine, was interviewed on the appropriate use of advanced medical imaging and intervention on the detection and treatment of patients with stable coronary artery disease, which was published February 4th in the Journal of the American College of Cardiology. Read More | Click for Paper in Journal of the American College of Cardiology Read More | Click for paper in Journal of the American College of Cardiology
Rise of Minimally Invasive Endoscopic Surgery in Gastroenterology: Focus on Achalasia
Since Dr. Michel Kahaleh joined the department, there has been a 175% increase in advanced endoscopic interventional procedures in gastroenterology as well as the launch of the first pancreatic program at NYP/Weill Cornell. Under his direction, there has also been a rise in the number of minimally invasive endoscopic techniques that are highly effective, safe, and spare patients from major surgeries. Read More
Dr. Simon Publishes Paper in Transfusion on Tick-Borne Blood Infection Babesia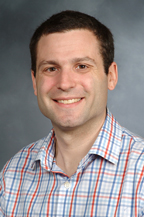 Matthew S. Simon, MD, MS, Assistant Professor of Medicine (Division of Hospital Medicine), and colleagues, have published a research study on the cost-effectiveness of novel screening strategies for preventing transfusion-transmitted babesiosis, the most common red blood cell transfusion-transmitted infection in the United States. Read More | Click for Paper in Transfusion
Dr. Schafer Appointed to Director of the Richard T. Silver, MD, Myeloproliferative Neoplasm Center
Dr. Andrew I. Schafer, Professor of Medicine and former Chair of the department, has been named as Director of the Richard T. Silver, MD, Myeloproliferative Neoplasm Center. A ceremony was held in February to dedicate the new center, which will further translational research and treatments in the field of myeloproliferative neoplasms (MPNs). Read More
Dr. Furman Publishes Landmark Paper in NEJM: Pill Melts Away CLL
Dr. Richard Furman, Division of Hematology & Medical Oncology, and co-authors have published a landmark paper in the New England Journal of Medicine. Their results utilizing the drug, Idelalisib, in a randomized, double-blinded study (5 countries) suggests that a common form of leukemia may be treated without toxic chemotherapy.
Click for Weill Cornell Press Release
DoM Hosts Second Annual QIPS Poster Session Held in Griffis Faculty Club
On January 28th, 2014, the Department of Medicine hosted the second annual QIPS Poster Session to share results of the many exciting projects conceived and led by DoM faculty and residents in the training program. Read More and View QIPS Photos
Dr. Fernando J. Martinez Appointed to Executive Vice Chair of Medicine
Dr. Martinez has been named the Executive Vice Chair of Medicine at Weill Cornell Medical College, and NewYork-Presbyterian Hospital/Weill Cornell Medical Center. He will work closely with the department and divisional leadership, as well as with all faculty members of the DOM to provide the highest quality patient care, best education and training of our medical students, residents and fellows. Read More
Employee Recognition Program: Three Superstars Announced
The Employee Recognition Review Committee (R3) of the Joan and Sanford I. Weill Department of Medicine completed its bimonthly review of all nominees and three superstar winners were announced: Deanna Joa, Senior Medical Secretary (Hospital Medicine-Lower Manhattan), Anna Quinones, Senior Medical Secretary (Gastroenterology & Hepatology), and Susan Daniel, Clinical Technician (Pulmonary & Critical Care Medicine). Read More
Top of page