Young Investigator Award for WCIMA Physician
Dr. Amanda Carmel Studies Vitamin D and Osteoporosis Treatment in Local Community
October 27, 2011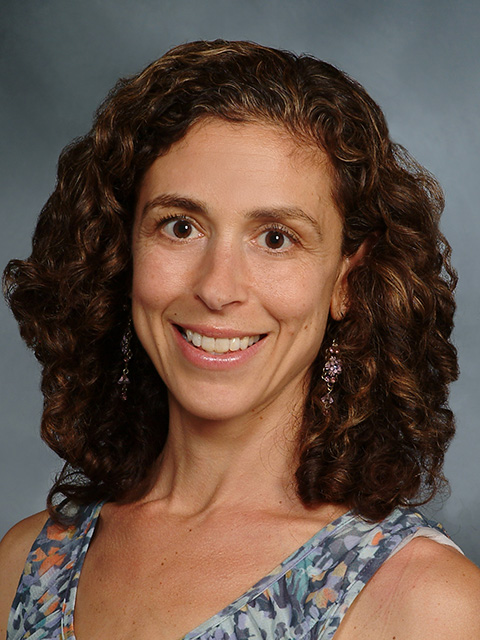 At the annual meeting of the American Society for Bone and Mineral Research (ASBMR) held in September, Dr. Amanda Carmel received the 2011 Shun-Ichi Harada Young Investigator Award. A physician with WCIMA and a former DoM resident, she won the award for her abstract and presentation, "The 25(OH)D Level Needed To Maintain A Favorable Bisphosphonate Response Is ≥33ng/ml." Collaborators on the project included Dr. Richard Bockman (Hospital for Special Surgery), Dr. Albert Shieh, and Stasi Lubansky, a Nurse Practitioner at WCIMA. Their study, from a retrospective view, showed a relationship between vitamin D levels and bisphosphonate response.
Research has shown that a class of drugs called bisphosphonates improve, or at least preserve, bone mineral density and therefore help to decrease the risk of bone fractures. These drugs are primarily prescribed to older patients who are at risk for developing osteoporosis, or have an increased susceptibility to fractures. Dr. Carmel began her research study in a primary care setting in the Department of Medicine, WCIMA, as well as in the specialty care setting at the Hospital for Special Surgery. Her goals included examining response rates to bisphosphonates and determining whether Vitamin D level was associated with response status. 210 subjects were enrolled; 160 subjects from HSS and 50 subjects from WCIMA.
The mean average age of participants was 66 years and the mean average of treatment duration was 5 years. 53% of participants were characterized as "non-responders" (meaning they suffered a low trauma fracture, experienced a decline in bone mineral density (BMD), or had persist low BMD), while 47% were characterized as "responders" (facture-free and maintained bone mineral density). The key finding: among the non-responders, a greater proportion had vitamin D levels below 33 ng/ml. Therefore, Dr. Carmel notes: "One conclusion we may draw from the study is that adequate levels of vitamin D (above 33 ng/ml) are beneficial – especially for those patients already at risk for fractures and who are taking biphosphonates." This finding presents an opportunity for larger-scale studies that could lead to improvements in the management of low bone density in the primary care setting.
The proper levels of vitamin D for both the general population and for those at risk of low bone density and fractures has been a subject of a recent report by the Institute of Medicine and has sparked recent debate. This study will add to that conversation.
More information: ASBMR Annual Meeting, September 11-16, 2011, San Diego
Top of page